Circle of Hope 2022
On behalf of the Board of Directors and Staff of HFS Adoption and Foster Care, thank you to all our supporters who participated in our "Circle of Hope Love Grows Here" online auction and in-person celebration on May 19th at the University Club in Pasadena. We are thrilled that you joined us to support the work of this life-giving organization, celebrating its 73rd year in 2022!
Our online auction was held via Bidding For Good and featured a wide variety of items including Coach Bags, amazing wines from the Rothwell family, and several Opportunity Drawing packages. Because of increasing numbers of COVID cases, the in-person celebration at the University Club in Pasadena was limited, but even now HFS is even now planning for a large blowout event in 2024 to celebrate the 75th anniversary of the agency!
A special Paddle Raise to help the agency hire a part-time intern to manage our outreach to hospitals and clinics was part of both the online and in person solicitation. During the COVID-19 Pandemic, there has been a tremendous turnover and change in the clinical staff in local hospitals. HFS's resource lists are out of date! This is a perfect opportunity for us to build our team to get the word out about our agency, especially when it comes to birth mothers/parents. And we did it! With the funds raised, the board included an intern position in our 2022 – 2023 budget to start working with the staff in the fall. Thank you to everyone who helped make this happen!
Last but not least, Circle of Hope fundraising this year would not have been possible without the Circle of Hope committee: Paula Kelly, Viki Battaglia, Julie Brown, Jay Orozco, and David Mascarina. A special thank you to Matt Wright who took photos of the online auction items and Emily Wright for her creative copywriting and data entry for the online auction.
Grateful for HFS Staff
I first want to applaud our Executive Director, Julie Brown, who has pivoted and adapted to changing conditions more than anyone cares to admit these last number of years. Thank you Julie, for all that you have done and continue to do for this agency. We thank your family as well, knowing what it has taken not only to run HFS but a full household – all together – all the time. We are blessed to have our social workers Betty Rivera, Program Supervisor; Lisa Espericueta, who works with our Foster Adoption Program; and Leticia Lopez, the newest member of the social worker team. When Jane retired, Jazmin Gutierrez took over as Adoption Contact Worker, coordinating our post adoption program. And last but not least, Jennifer Gutierrez, our Administration Manager who does everything from HR issues to bookkeeping. Thank you all for your hard work, especially these last 2 years. Your work is key to keeping the agency and our mission together during these still challenging times. I also wanted to give a shout out to Jay Orozco who has been managing our outreach and social media, and David Mascarina, who supports both our website and marketing materials.
Welcome New Board Members
Let me take this opportunity to thank our Board of Directors for their support and hard work on behalf of HFS: Vice President Joseph Zanetta, Board Secretary; The Rev. Nathan Biornstad; and in no particular order The Rev. Guy Leemhuis, Paula Kendrick, Sithy Farook, and Elaine Tumonis. The Rev. Thomas Quijada-Discavage and Maura Lemon filled out their terms on the board, and we reluctantly bid them farewell as of June 30. I profusely thank this group of people who has guided HFS through these last few years with great strength and faith in the work that we are doing.
Our new fiscal year began on July 1, and so we welcome incoming board members Mary Hatton, an HFS alumni adoptee, who is currently Development Director for the Sisters of Social Service; and Jeff Lawson, an HFS adoptive parent, who is currently a Underwriting Manager for the Western Zone of Old Republic Insurance Group. We also welcome back the now retired John Thies, who previously served 6 years on the HFS Board.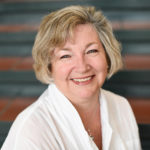 Marianne Wright,
HFS Board President