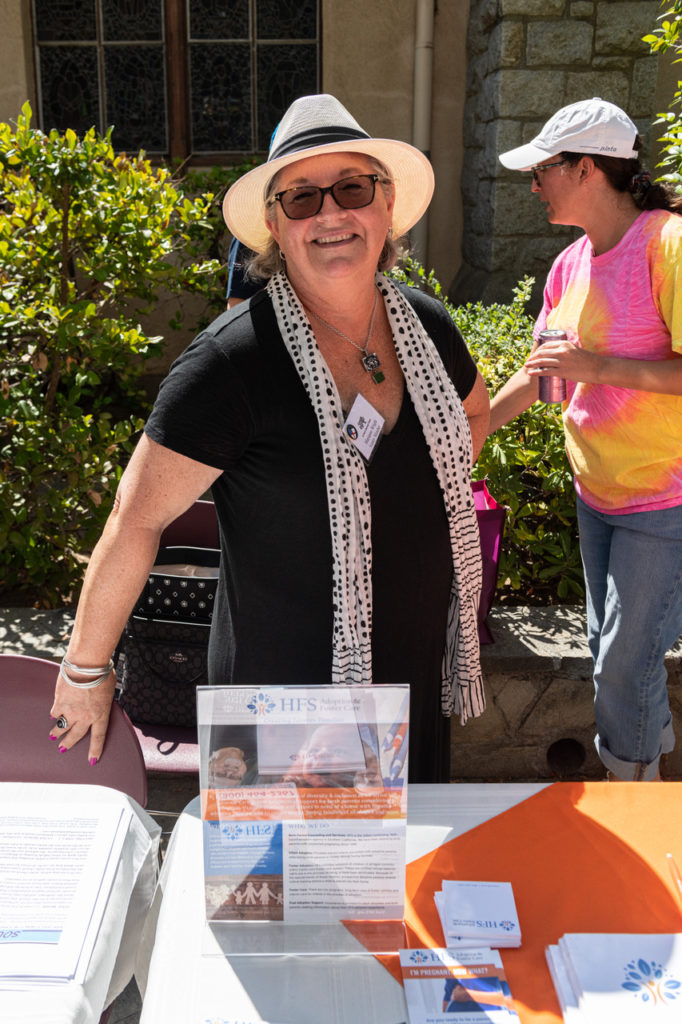 I've been using the phrase "HFS Catch-up" for the past couple of years, as I have communicated with the Board of Directors by email every few weeks with an "HFS Board Catch-up" message. The HFS Board of Directors meets 6 times a year, or every other month, with a break in the summer. Even with committee meetings scattered throughout the other months, it's important that the Board Members are all on the same page. So, I started my "Catch-up."
Now that we have a monthly newsletter to our donors and supporters, look for Julie Brown, our Executive Director, or me with the "Catch-up" of the month.
Agency:
The big news at the agency was the retirement of long-time bookkeeper and office manager Jennifer Gutierrez, who after 22 years with HFS left at the end of August. Board
meetings, fundraisers, thank you notes, audits, purchasing supplies, insurance renewals, HR issues – you name it, Jennifer did it all! We are so grateful for her many years with HFS, and wish her luck on her next adventure. The staff is sad to see her go.
As Jennifer left, Melinda McLeod came in the same door. Melinda has many years of experience with office management and bookkeeping including working with an architecture firm, a restaurant, a graphic design firm, and an art gallery. Melinda is an accomplished artist herself, and we look forward to her creativity with balancing all the broad needs that helping to run a small agency takes. Melinda has dived right into her new position and we are so happy to have her join HFS.
Board:
Members of the Board of Directors gathered for a special working retreat on September 7th at the Holy Spirit Retreat Center in Encino (www.hsrcenter.com,) which is run by the Sisters of Social Service. It was an extremely productive day, giving us time to breathe, see each other in person for the first time in 2 years, and plan and hope for the future of the
agency. Several staff members also joined us in the morning activities, which proved to be very worthwhile. Thank you to Mary Hatton, HFS Board Member and Director of Development for the Sisters of Social Service. Our big treat was that several of the Sisters who worked with HFS "back in the day" were able to pop their heads in and share a few stories, including current General Director, Sr. Maribeth Larkin, who had just returned from visiting the SSS in Eastern Europe; Sr. Shaun Marie Wise, a former counselor at HFS, and Sr. Rachel Shepard, from the SSS Archives. As the Sisters were instrumental in the early workings of the agency, it was an amazing tie-in with the history of the agency and our planning for the future.